Details:
Colorful, soft, and warm, with just the right touch of subtle masculinity. Our Kamla Kani wool coat is made of 100% authentic pashmina shawls, ethically sourced and loomed with a multitude of thread shades. Each Kani shawl is unique, patchworked together by our partners, the Saheli Women — meaning that, while the color scheme will be the same, the lapel and trim are unique to each coat. Handmade in India.
Fit
Oversized with wrap belt. Fits XS-L.
Fabric
100% pashmina with silk lining. Dry clean only.
Size Guide
| Size | XS / 0,2 | S / 4,6 | M / 8 | L / 10 | XL / 12 |
| --- | --- | --- | --- | --- | --- |
| BUST | 31-33" | 33-35" | 35-37" | 38-40" | 40-42" |
| WAIST | 23-26.5" | 26.5-28" | 28-30" | 30-32" | 33-35" |
| HIPS | 34-36" | 36-38" | 38-40" | 40-42" | 42-44" |
Most styles fit true to size. Garment sizes as worn by the model are for reference. For additional fit advice, please reach out to us at info@shoplekha.com
Shipping
We'll process your order within 48 hours of receiving it and will do our best to send it your way as quickly as possible. Please note, however, that shipping and delivery dates are estimates only, not guaranteed. For any assistance with placing your order or with your shipment, please contact us at info@shoplekha.com.
Returns & Exchanges
Not loving your Lekha? We gladly accept returns made within 14 days of delivery. Items need to be in their original condition, not worn, washed, or sale. Please contact info@shoplekha.com to receive a shipping label. Sale and local New Orleans returns are accepted on a case-by-case basis only. We'll process refunds within approximately 10 business days of our receipt of your merchandise. Not the right size or color? To make an exchange, we suggest placing a new order and returning the original order for a refund, which ensures that the item you'd like to have is in stock. Please contact us with any questions about returns or exchanges at info@shoplekha.com.
Kamla Kani Wool Wrap Coat
Our signature Kamla Wrap Coat, made from ethically sourced Kani pashmina shawls — no two are alike!
Our signature Kamla Wrap Coat, made from ethically sourced Kani pashmina shawls — no two are alike!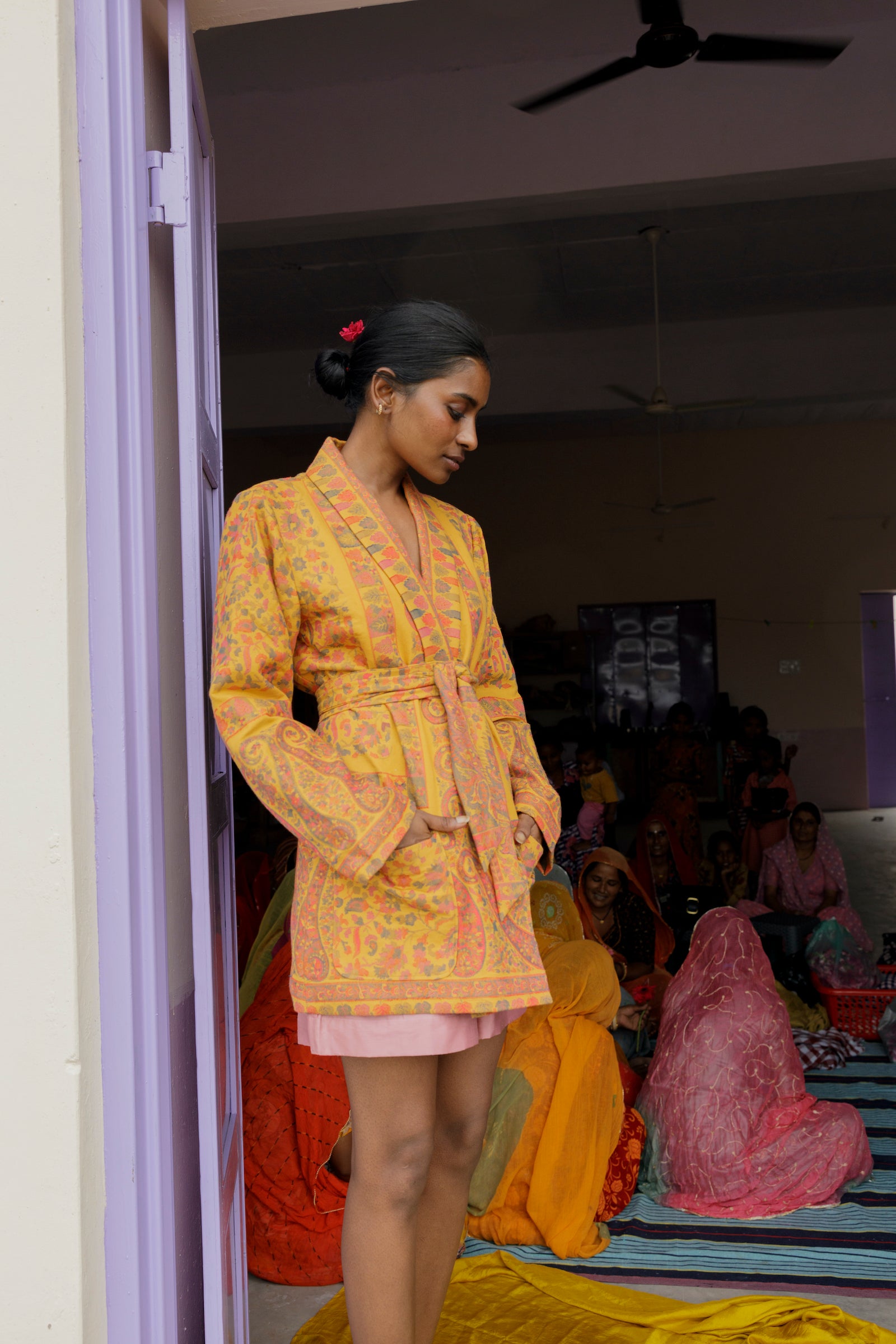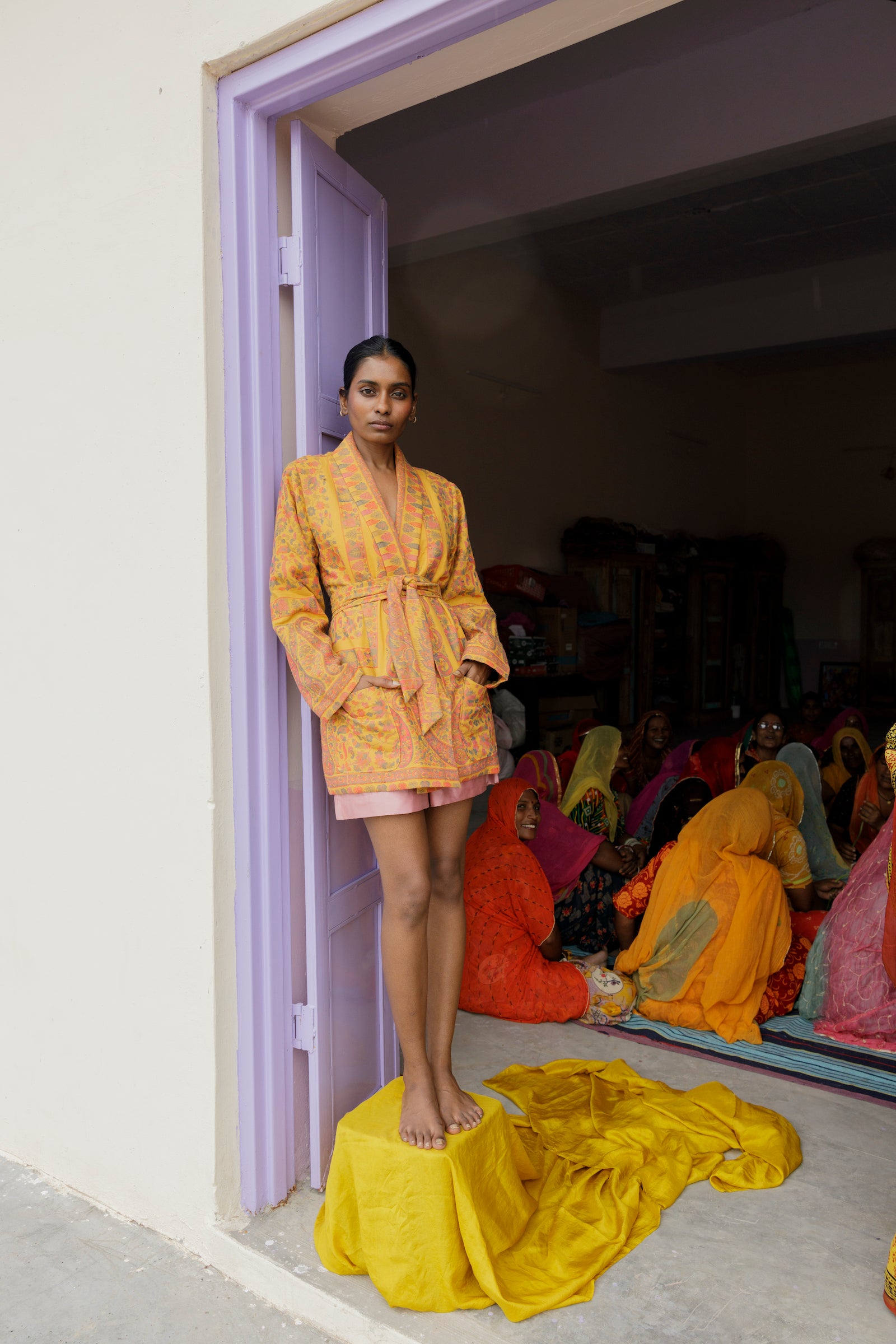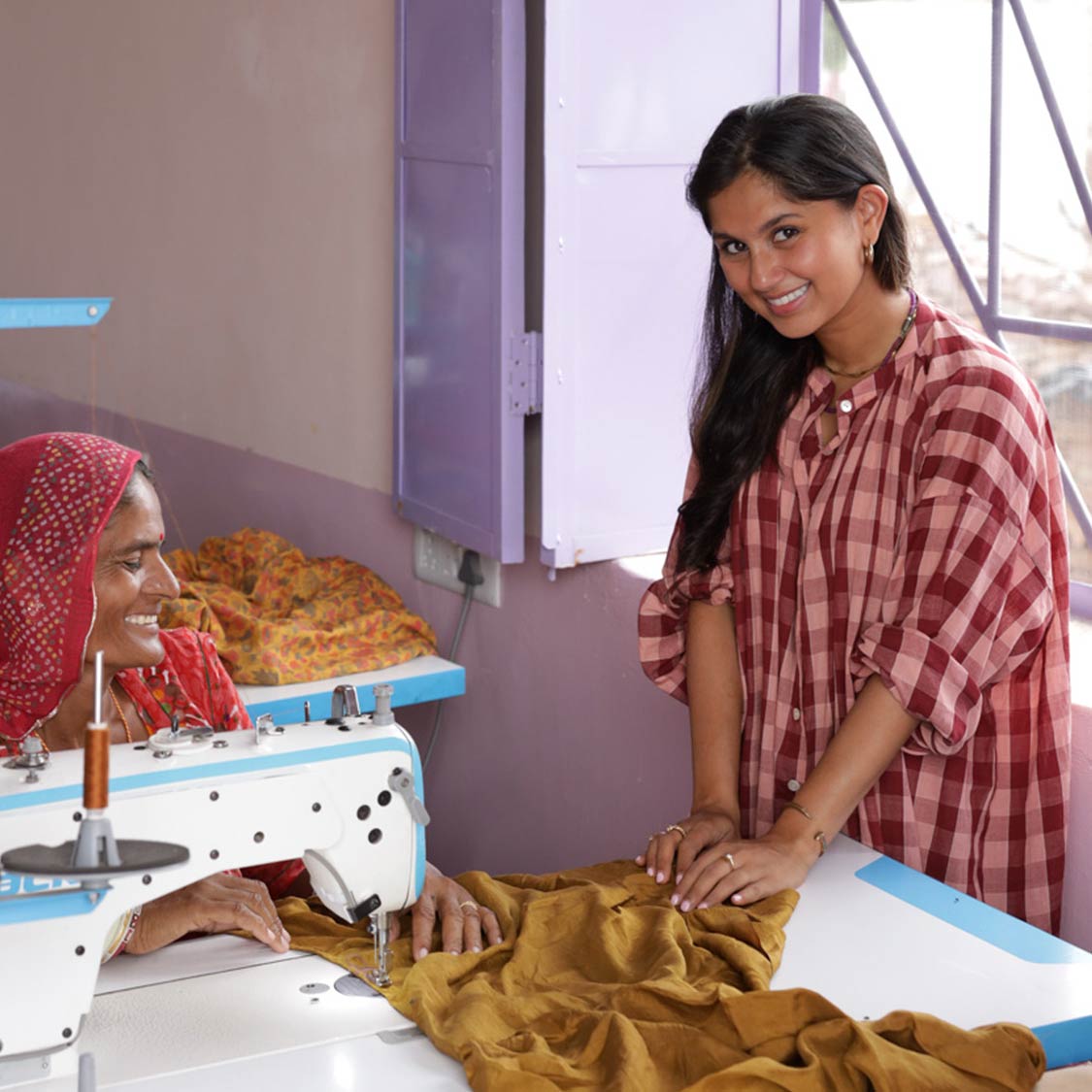 "I love the fluidity of cotton-satins and the airiness of muslin. We use lightweight fabrics because of my tie to New Orleans and central India. "
Trish, Founder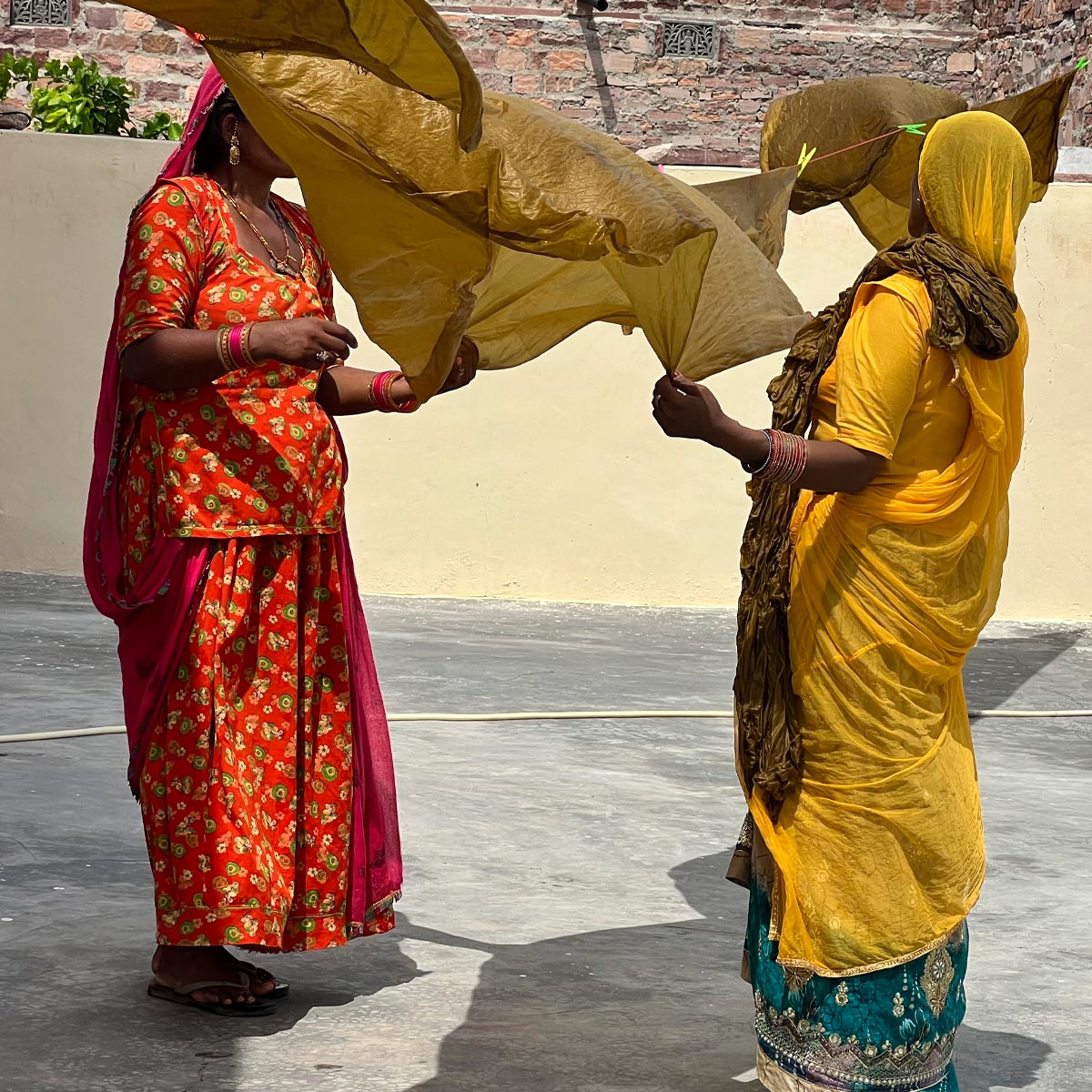 RAJASTHAN
About the Artisan
The Saheli Women
This women-owned, slow-fashion clothing atelier and social enterprise in rural India is one of our signature partners. The Saheli Women combat exploitative labor by providing fair wages and a safe working environment, while also empowering women by teaching income-generating skills so they can earn a livelihood and achieve economic independence. From dying fabrics, to garment construction, to embroidery and more, we've been working with these talented artisans for over 4 years and are incredibly proud to be a long-term international partner.
LEARN MORE

INDIA