Details:
Hand block printed by artisans outside of Jaipur, these pajama sets are meant to be grown into and worn for years. They get softer with each wash, making them perfect for bed to breakfast to couch cuddles. Made from cotton block printed by hand with AZO-free dyes in whimsical prints. The block print pattern is handmade from natural dyes affixed to a hand carved wooden block print custom designed for Lekha. Handmade in India.
Fit:
Runs large. Devi (2) and Birdie (2) wear size 1-2y, Remy (4) and Lillian (4) wear size 2-3y, and Zeke (5) wears size 3-4y.
Fabric
100% cotton. Machine wash cold or hand wash, tumble dry low or line dry. Please note: block printed items cannot be washed with extra strength stain removing detergent, as print will begin to fade.
Size Guide
| Size | XS / 0,2 | S / 4,6 | M / 8 | L / 10 | XL / 12 |
| --- | --- | --- | --- | --- | --- |
| BUST | 31-33" | 33-35" | 35-37" | 38-40" | 40-42" |
| WAIST | 23-26.5" | 26.5-28" | 28-30" | 30-32" | 33-35" |
| HIPS | 34-36" | 36-38" | 38-40" | 40-42" | 42-44" |
Most styles fit true to size. Garment sizes as worn by the model are for reference. For additional fit advice, please reach out to us at info@shoplekha.com
Shipping
We'll process your order within 48 hours of receiving it and will do our best to send it your way as quickly as possible. Please note, however, that shipping and delivery dates are estimates only, not guaranteed. For any assistance with placing your order or with your shipment, please contact us at info@shoplekha.com.
Returns & Exchanges
Not loving your Lekha? We gladly accept returns made within 14 days of delivery. Items need to be in their original condition, not worn, washed, or sale. Please contact info@shoplekha.com to receive a shipping label. Sale and local New Orleans returns are accepted on a case-by-case basis only. We'll process refunds within approximately 10 business days of our receipt of your merchandise. Not the right size or color? To make an exchange, we suggest placing a new order and returning the original order for a refund, which ensures that the item you'd like to have is in stock. Please contact us with any questions about returns or exchanges at info@shoplekha.com.
Choti Pajama Set
in Primrose, Aster, Pale Blue, and Periwinkle
These might be our sweetest Little Lekha pieces yet.
These might be our sweetest Little Lekha pieces yet.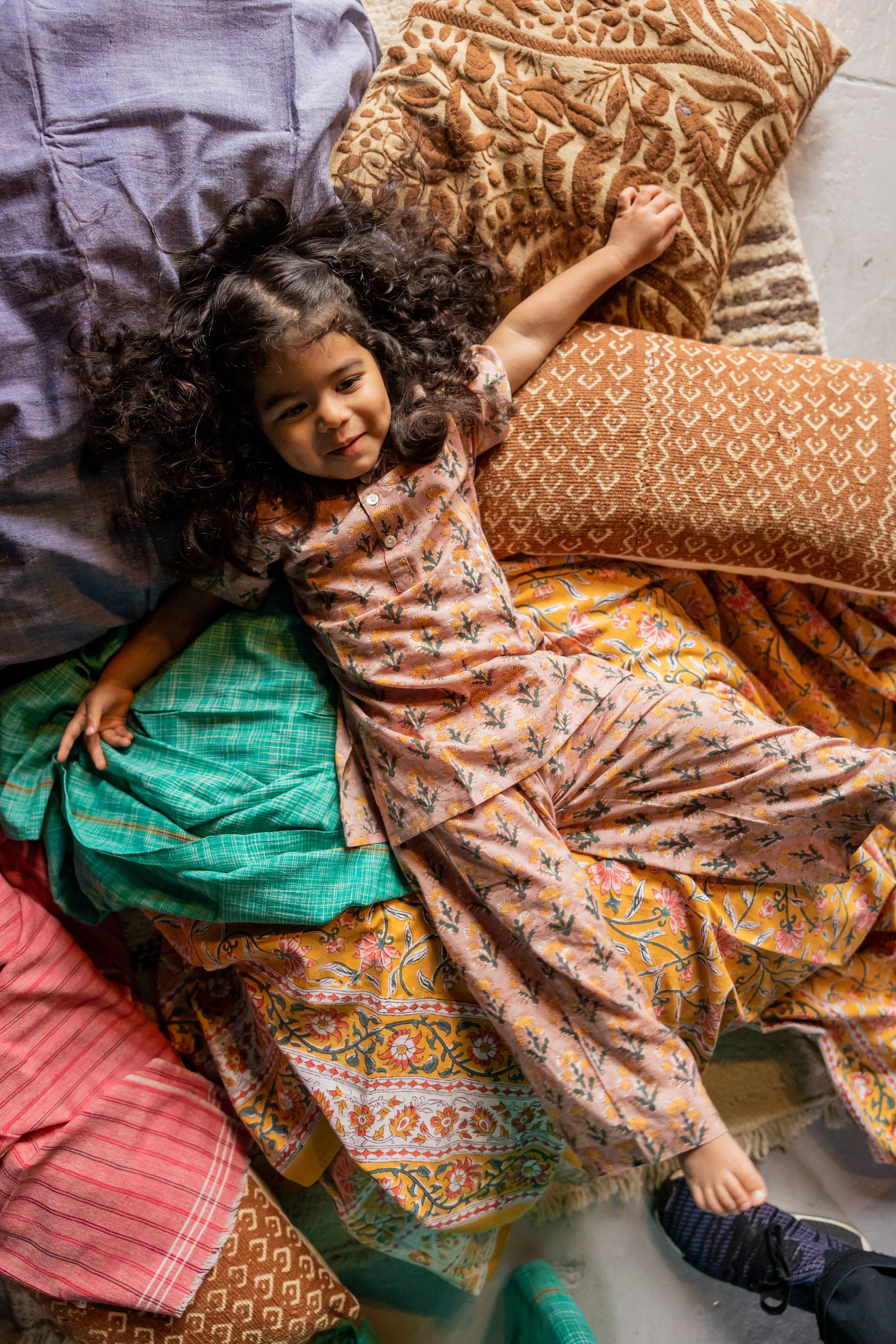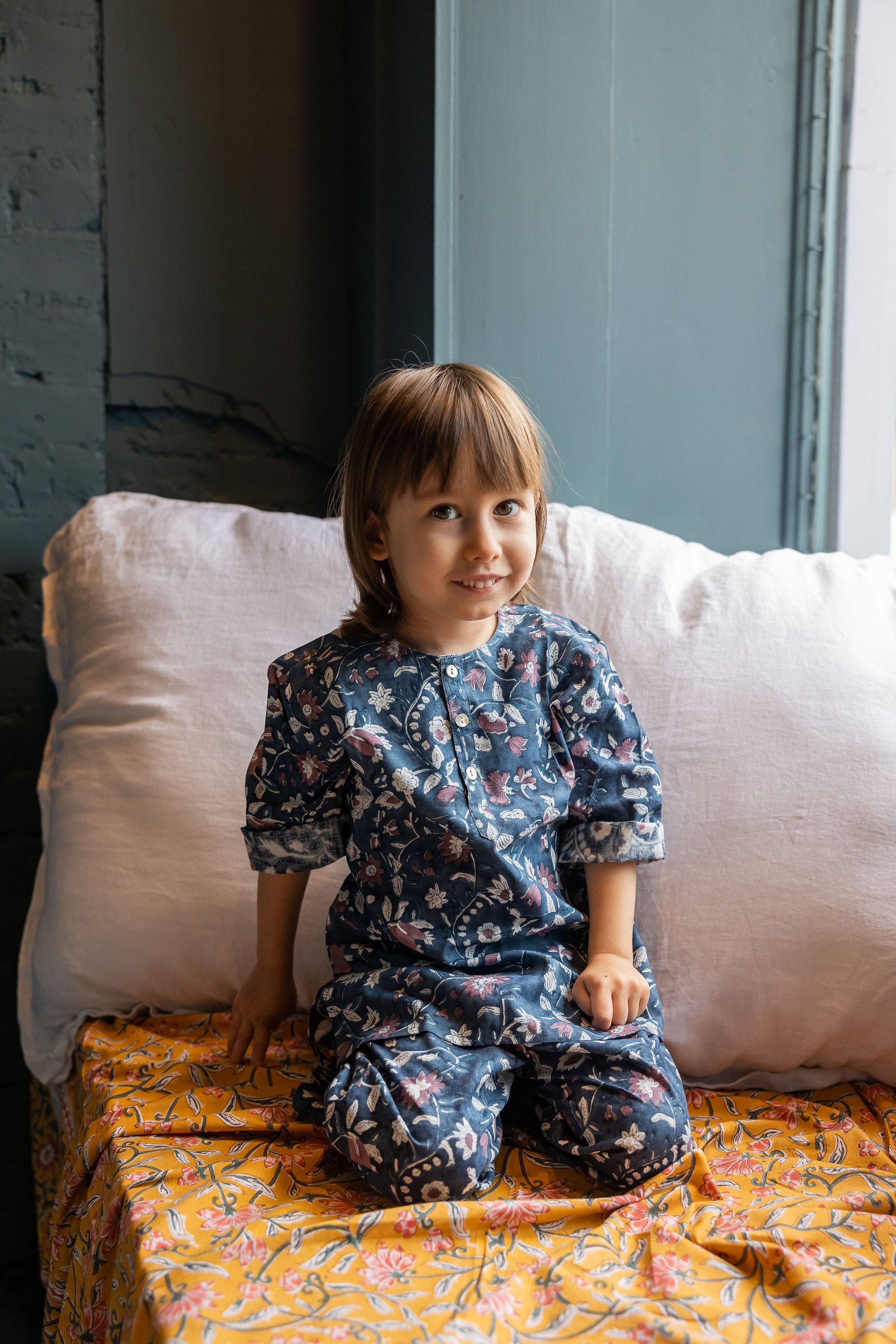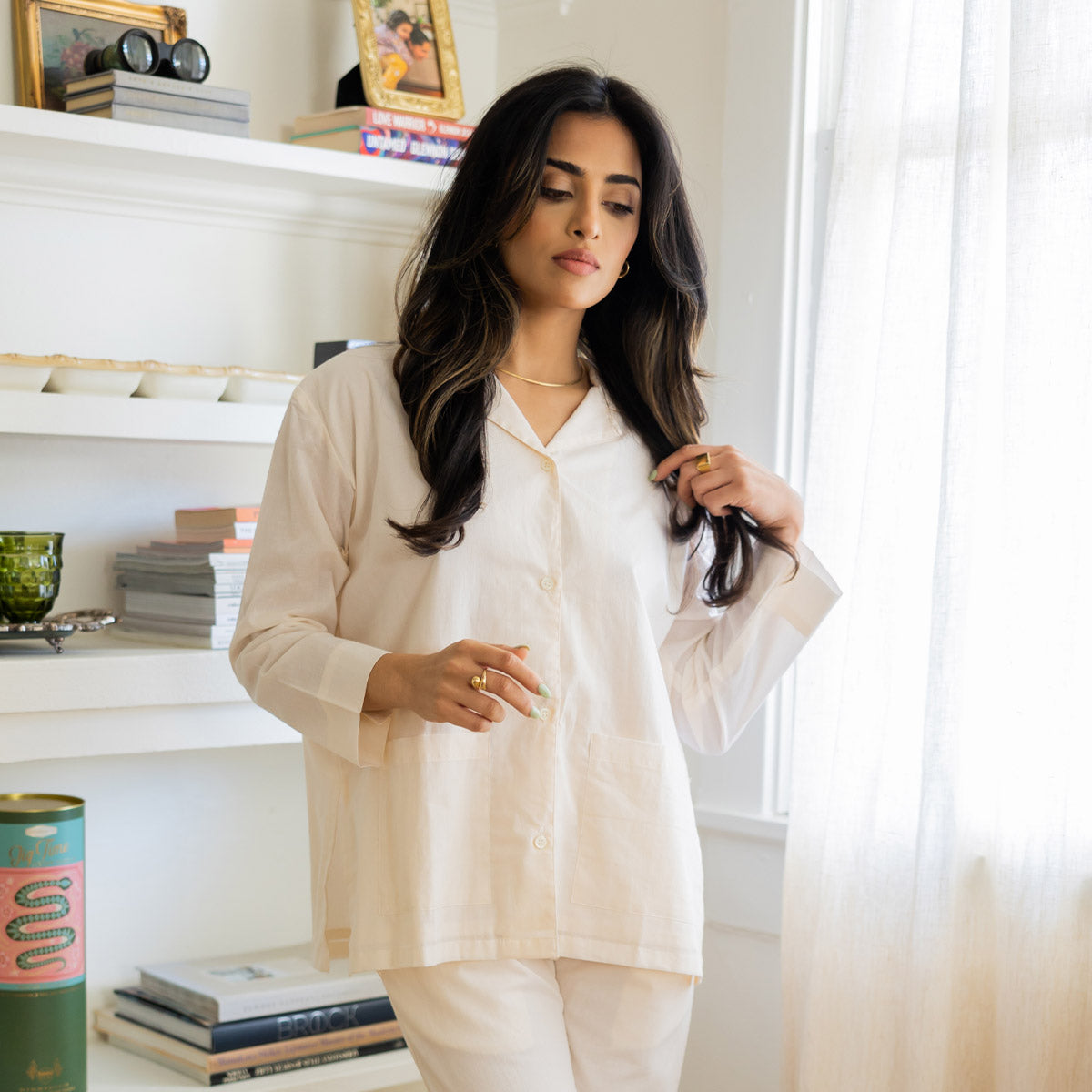 Historic Materials
Muslin (Mulmul)
As a very fine cotton, muslin (called mulmul in India) used to be a prized import from India during British rule. Coming from handspun cotton, which is an artisan-focused industry in its own right, it is a thin, breathable, almost weightless fabric that gets softer with each machine wash and tumble dry. Our artisans weave the threads in a "plain weave" technique that is both incredibly soft, yet sturdy enough for long-lasting wear.
LEARN MORE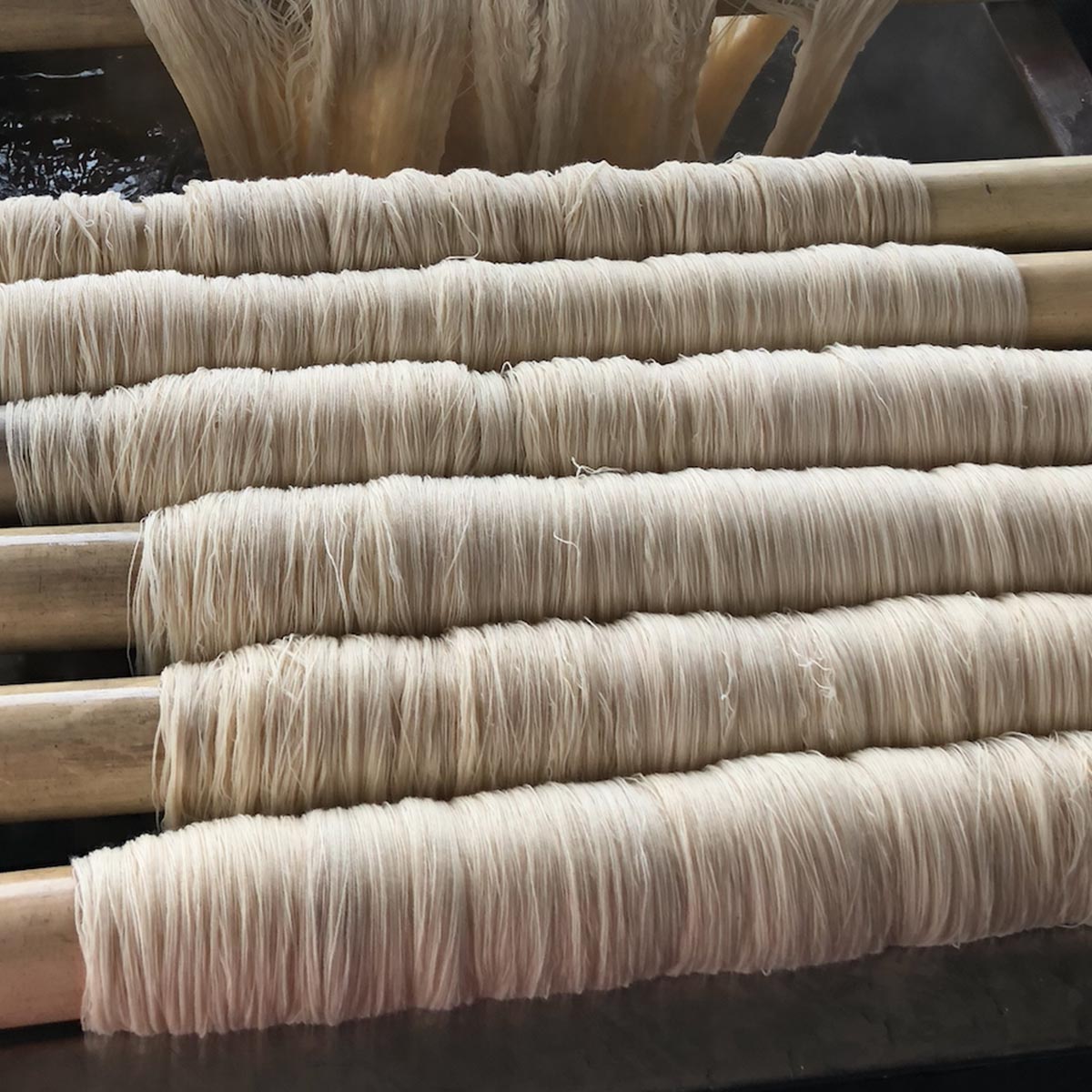 Historic Techniques
Handloom
From plant to thread to garment, handlooming is the exact opposite of fast fashion. The centuries-old technique of creating fabric on a handloom is extremely labor intensive. First, our artisans spin the raw plant material into threads using their hands. Those threads are counted out while a warp is prepared, filling yarns for weaving, and each warp end is individually threaded into the loom before the weaving process even begins. We love the handloom technique because of its quality and feel, as well as the fact that, next to agriculture, it's the second-most important industry in India. 
LEARN MORE

01.
Charkha wheel (above) dates back to c. 3000 AD.

02.
Our partners still
use centuries-old loom designs.