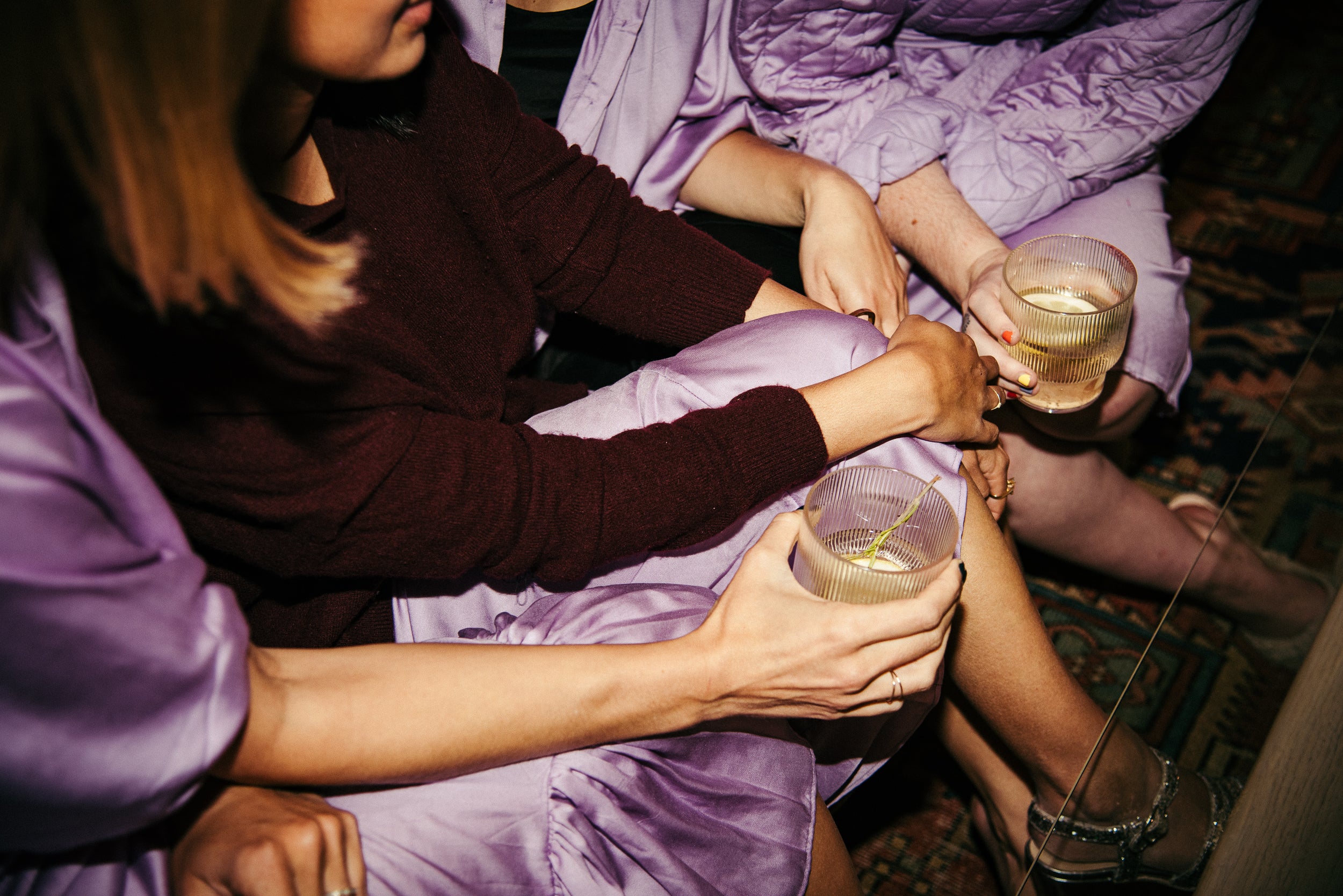 When we think holiday season, friends and family are what makes this time of year so special. In conjunction with our holiday capsule launch, we wanted to get some of our Lekha ladies together to kick off the festivities. Our friend Anna Thomas is the proprietor of the cutest little shotgun in New Orleans' Marigny neighborhood, called The Louie, and we couldn't think of a better location for our little gathering! We had our friend and photographer Augusta Sagnelli take some photos of the evening — scroll through for our recap! 
A little lavender moment.
Daphne Pastard and Amy Neil (with sweet baby Olive) in the Keya Slip dress, and Lakan Foster in the Sonia Dress.
We're suckers for a charcuterie, paired with Haus aperitifs in bitter clove and citrus flower.
Cheyenne Ellis in our Sachi Blouse, and Erin Wexstten (with baby Remy) in the Bodhi Jacket and Keya Slip Dress.
Allie King in our Sachi Blouse and Keya Slip Dress, and Julie Comarda in our Sachi Dress and Keya Slip Dress.
Cheyenne Ellis trying on the Karima Blouse.
A big thank you to Ashley O'Neill, Augusta Sagnelli, Anna Thomas, and Haus Essentials for a great evening, and to our wonderful friends Colleen, Lauren, Ali, Erin, Amy, Daphne, Lakan, Cheyenne, Julie, and Allie for celebrating our holiday capsule with us!