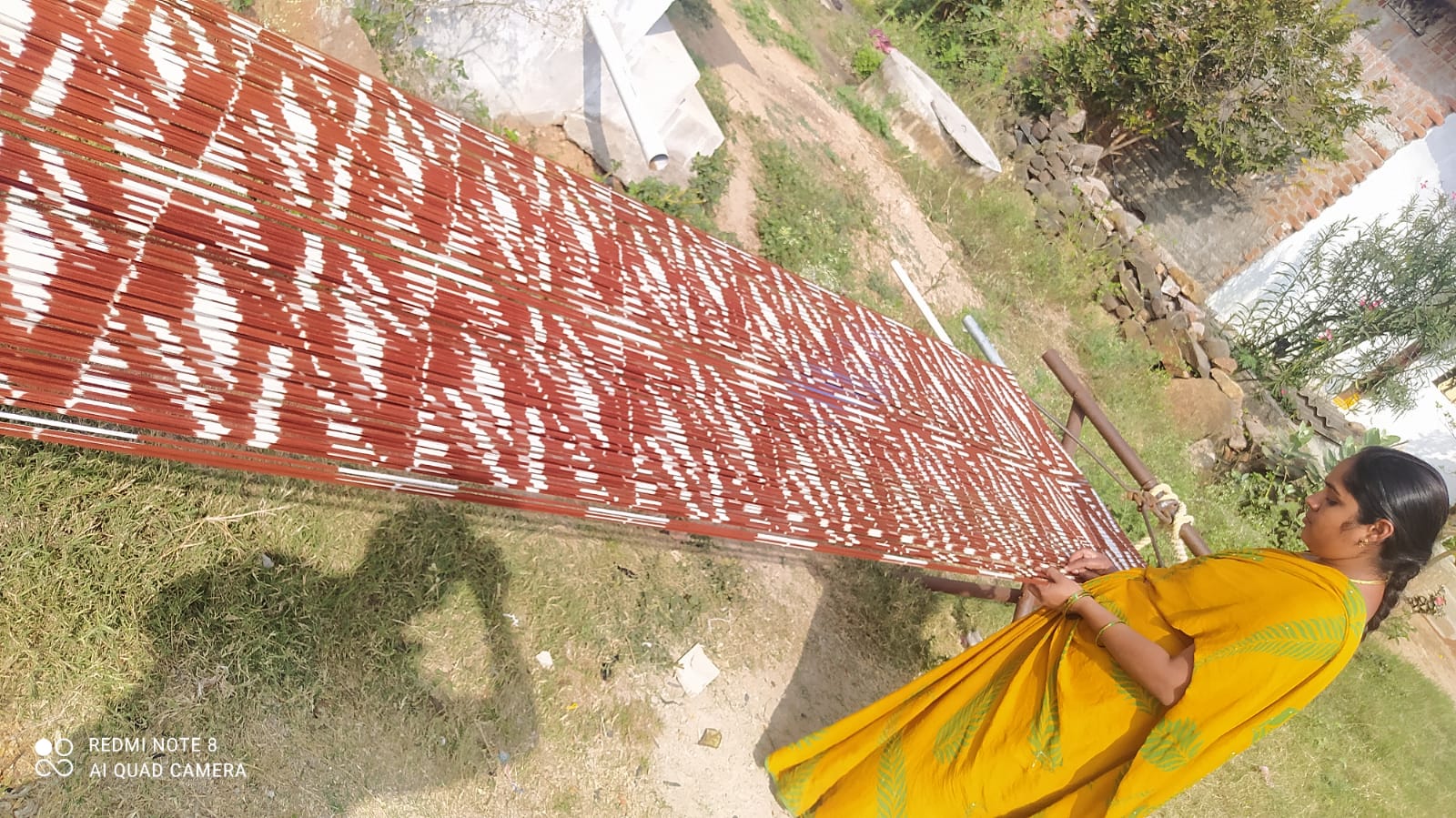 Coming from the Malay-Indonesian word for "tie," the ikat technique tightly binds bundles of yarn to be resist-dyed, creating intricate patterns. Our partners work with an artisan community in Telangana, India, where each member specializes in a particular skill passed onto them by their predecessors, who were themselves masters at graph marking, yarn tying, dyeing, and weaving.
Specifically, Sangaiah and Uma Rami are the husband and wife duo who specialize in designing and resist-dyeing with our ikat artisan community in Telangana. The talented artist duo work closely together from their home, binding bundles of warp threads in precise patterns in preparation for colored dyes, which Sangaiah mixes and applies himself.
Handwoven ikat is a complex method of resist dyeing that requires lots of planning, preparation, accuracy, and skill. In this intricate process, warp and weft yarns are tied and then dyed before weaving even begins, which ensures that when the cloth is woven, the ikat patterns reveal themselves via the pre-dyed threads.
Generally thought to have derived from Indonesia, this 20th century practice developed in many different regions around the world — like Japan, Asia, Central America, Argentina, and Bolivia. Over time, the technique has evolved in all of these places, so that now each country is known for its distinct, recognizable colors and patterns. In India, specific weaving communities specialize in different styles, like the elaborate silk and cotton ikat patterns designed specifically for saris.