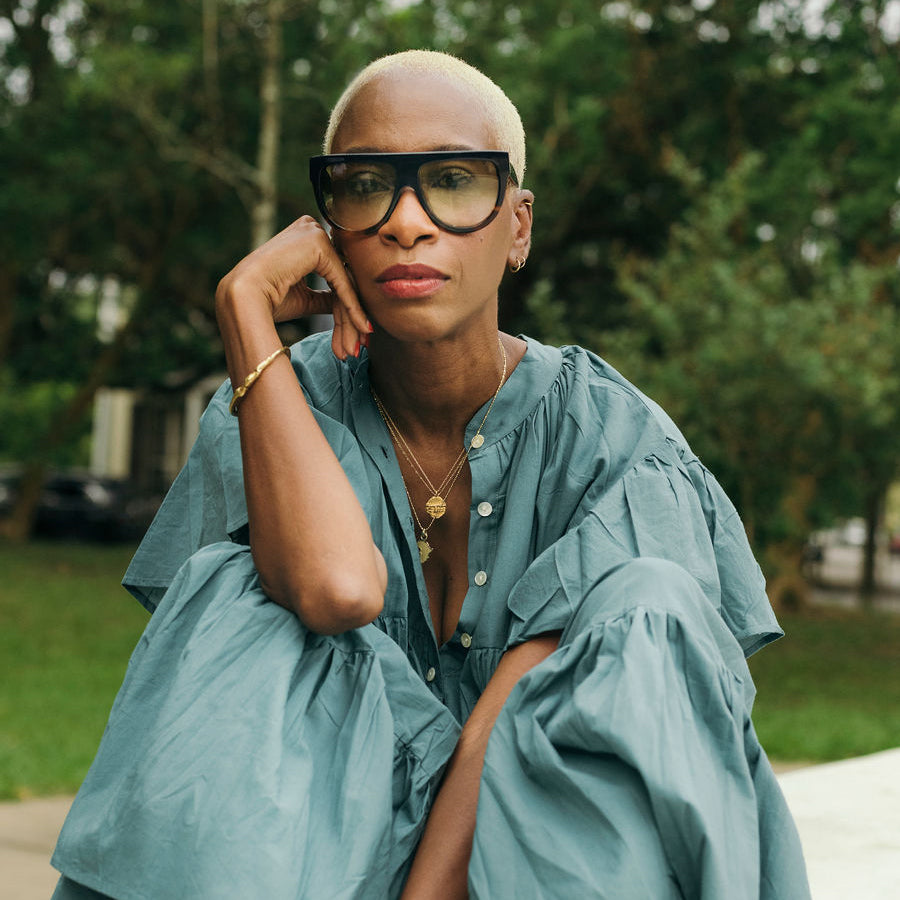 A very fine cotton, muslin (called mulmul in India) used to be a prized import from India during British rule. Made from handspun cotton, which is an artisan-focused industry in its own right, it is a thin, breathable, almost weightless fabric that gets softer with each machine wash and tumble dry. 
Muslin is a handspun fabric, which means that, first, the artisans create each individual thread, one by one, from cotton buds. The artisans then weave the threads in a "plain weave" technique that is both incredibly soft, yet sturdy enough for long-lasting wear. 
In recent years, muslin has undergone a resurgence, due to a recent focus on reviving old traditional Indian fabrics and textile techniques. Our founder Trishala wanted to use muslin in particular because it is a fabric that holds a special significance for her, something she has long associated with sweet childhood memories. In India, infant blankets are made of muslin — so who wouldn't want to be wrapped in the softest fabrics worthy of babies? Muslin has always been one of Trishala's favorite Indian fabrics because of its soft texture, weightlessness, and ability to be machine washed, making it an equally practical and elegant handmade fabric, full of history and meaning.