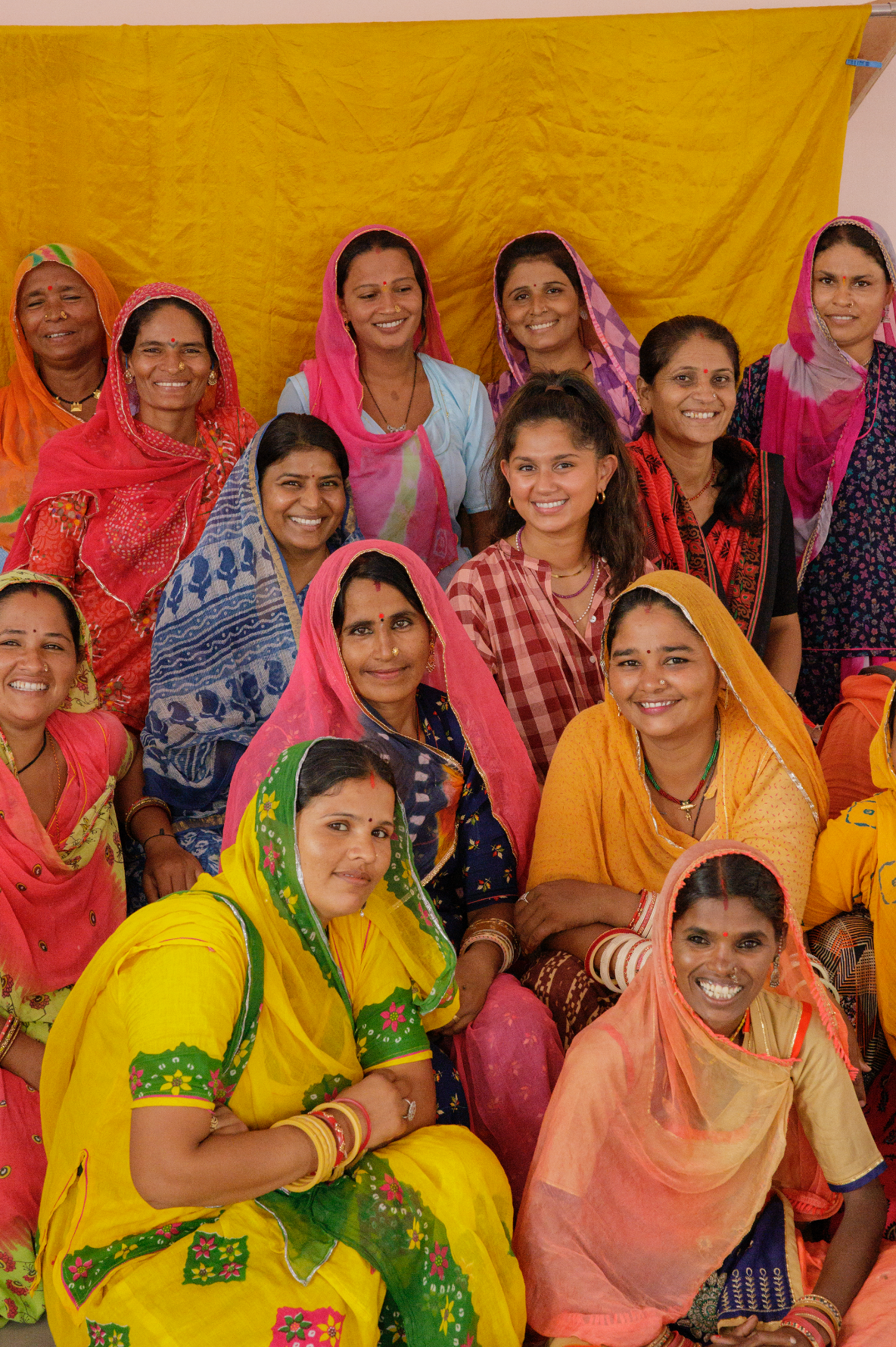 This women-owned slow fashion clothing atelier and social enterprise employing over 40 female artisans in the village of Bhikamkor, Rajasthan is one of our signature partners. The Saheli Women combat the exploitative labor of fast fashion by providing fair wages and a safe working environment, while also empowering women by teaching income-generating skills—from fabric dying, to garment construction, to embroidery—so they can earn a livelihood and achieve economic independence. 
At the helm is founder Madhu Vaishnav, an incredible woman who inspires everyone she encounters and has become like family to Lekha's founder Trishala. Collaborating with a few small fashion brands provides these women with a happy work environment, skill development, health education, and insurance, and is helping to combat the environmental and social damages of fast fashion. The Saheli enterprise also funds sponsorship for young girls to attend school, holds workshops on female hygiene and health, and runs the only female health clinic in the village. Bhikamkor — and these women's lives — have been transformed, and the project is already expanding into other villages across India. 
We've been working with these talented artisans for over four years and are incredibly proud to be a long-term international partner. While fast fashion leads to the exploitation of workers and our Mother Earth, the Saheli Women enterprise is the exact opposite. The word "saheli" in Hindi means "female friend," and it is in this spirit that the Saheli Women create goods meant to be treasured, symbolic of the power of friendship, respect, gender equality, and fair wages.