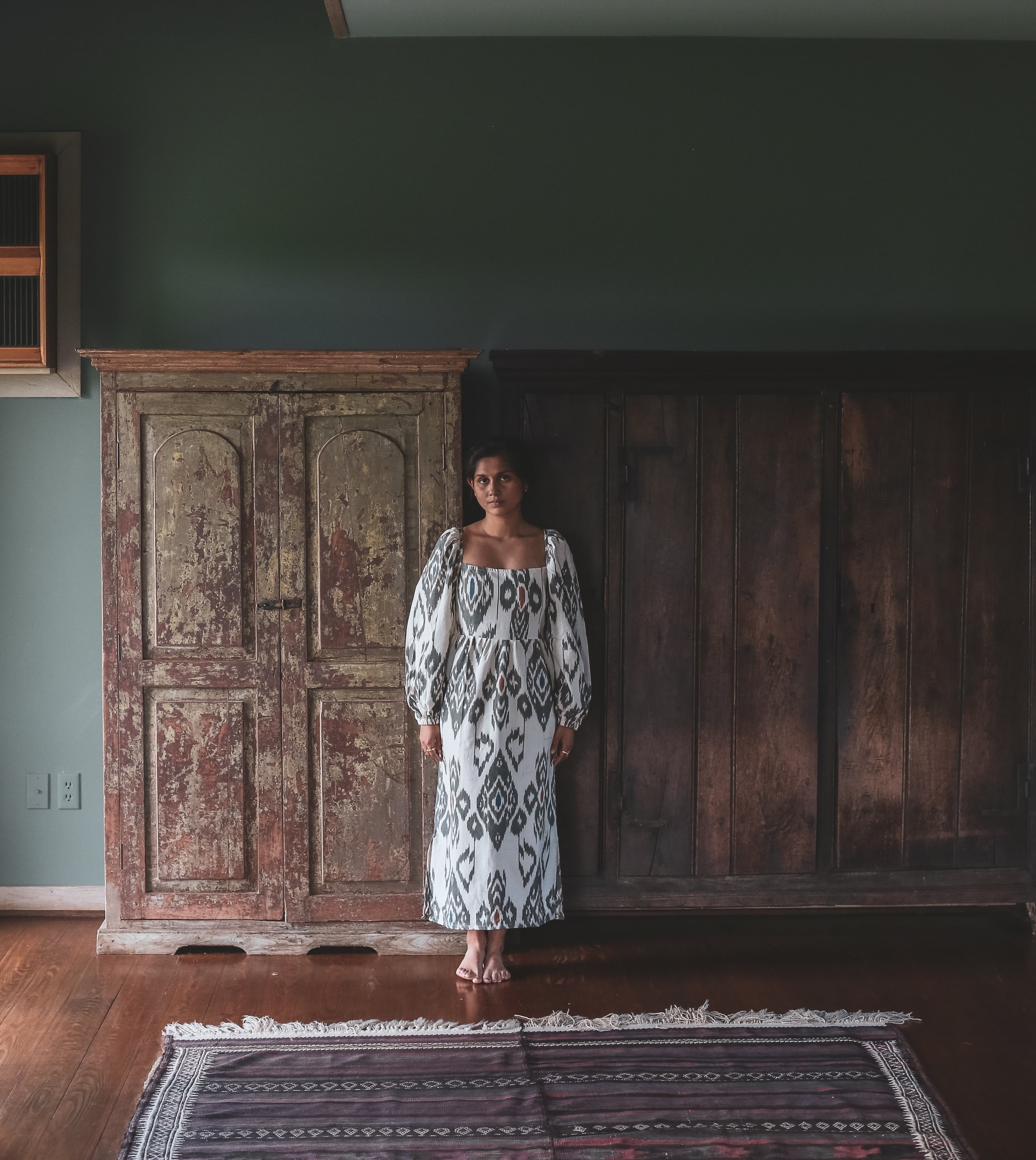 We sat down with Lekha founder Trishala Bhansali to learn more about her influences, passions, and style.
Where did you grow up?
I'm born and raised in New Orleans, but I spent my summers in monsoon India every year. Looking back, I feel incredibly lucky for such a diverse, exciting beginning. Both places were sensory meccas: from the French architecture, brass sounds, and intricate bead-and-feather work of the Mardi Gras Indians in New Orleans to the palaces of Gwalior and Jaipur, flavors of turmeric and garam masala, and saris in chanderi and banarsi silk. I was exposed to an abundance of textiles, scents, sights, and sounds.
How would you describe your style?
Given my sensory overload at a young age, my style has evolved into one of simplicity. Soft and easy fabrics fill my closet, with some standouts of velvet, silk, and intricate embroidery from my travels in India.
What is one thing you never travel without?
This one is easy—my dohar blanket. A dohar is three layers of muslin and the innermost layer is a blockprinted pattern usually made with vibrant natural dyes. The outer layers subdue the print, but as you wash the blanket, it gets softer and softer, and the print inside gets a bit more pronounced. I used to have one as a baby (my safety blanket) and I wouldn't go anywhere without it. Not much has changed.
Favorite fruit?
Pomegranate, or "anar" in Hindi. It was the first Hindi word I learned as a child! I love the flavor intensity but also how pom seeds look like little rubies in a bowl.
Coffee or tea?
Coffee in the morning, tea in the afternoon.
What gave you the courage to start your own business?
I've wanted to start this project since I was a preteen making my own clothes in India! But life happens. After ten years in New York in the fashion industry, I was inspired by my peers and certain socially conscious businesses on the rise. That, coupled with a deep desire to spend more time in India, led me to starting Lekha. My family and closest friends were and are incredibly supportive — I wouldn't be able to chase my dreams without them.
Any mantras you try to live by?
Always be good to people.