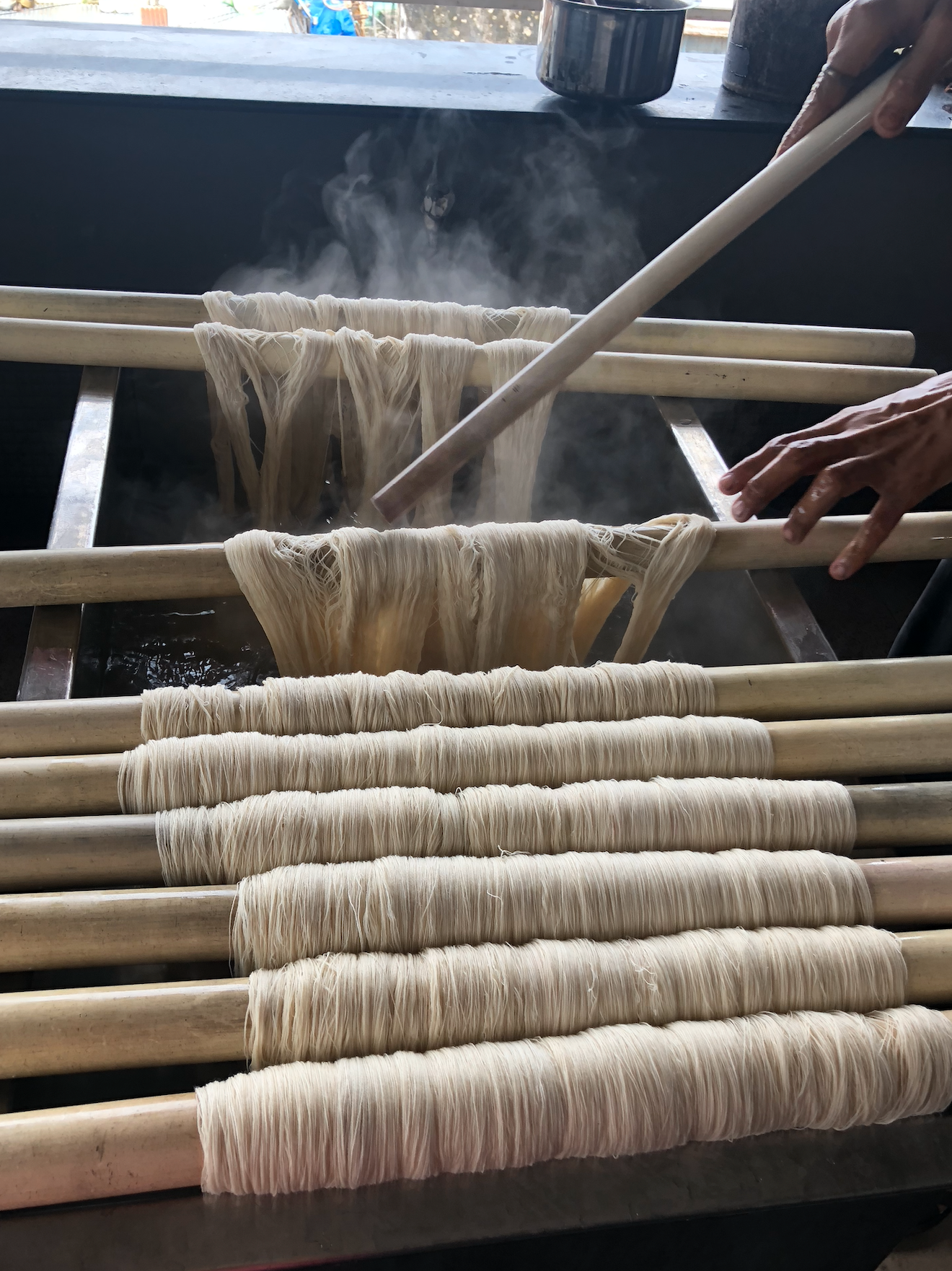 From plant to thread to garment, handlooming is the exact opposite of fast fashion. The centuries-old technique of creating fabric on a handloom is extremely labor intensive, resulting in pieces that are meant to be treasured. 
First, our artisans spin the raw plant material of cotton (fibers from within the cotton flower's dried and opened seed pod) into threads using their hands— which is what is meant by the term "handspun." Those threads are then counted out while a warp is prepared, filling yarns for weaving, and each warp end is individually threaded into the handloom before the weaving process even begins. The most fundamental weaving technique is a plain weave (also known as a linen weave, tabby weave, and taffeta weave), in which the warp and weft threads cross at right angles to form a sturdy, versatile criss-cross patterned cloth. 
Almost every garment is handspun if it is handloomed, and each garment that is handspun and handloomed is handstitched (rather than sewn at a machine). In handspun, handloomed, and handstitched garments, the artist is prioritized, their work is valued, and their personal touch shines through. We love the handloom technique because of its quality and feel, as well as the fact that, next to agriculture, it's the second-most important industry in India. Whether handloomed cotton or silk, this craft is one which is vital to human history and which we wish to honor, through fair wages for artisans and by respecting the time they put into each piece. This is truly fashion in the slow and ethical lane.