Choreographer Maya Taylor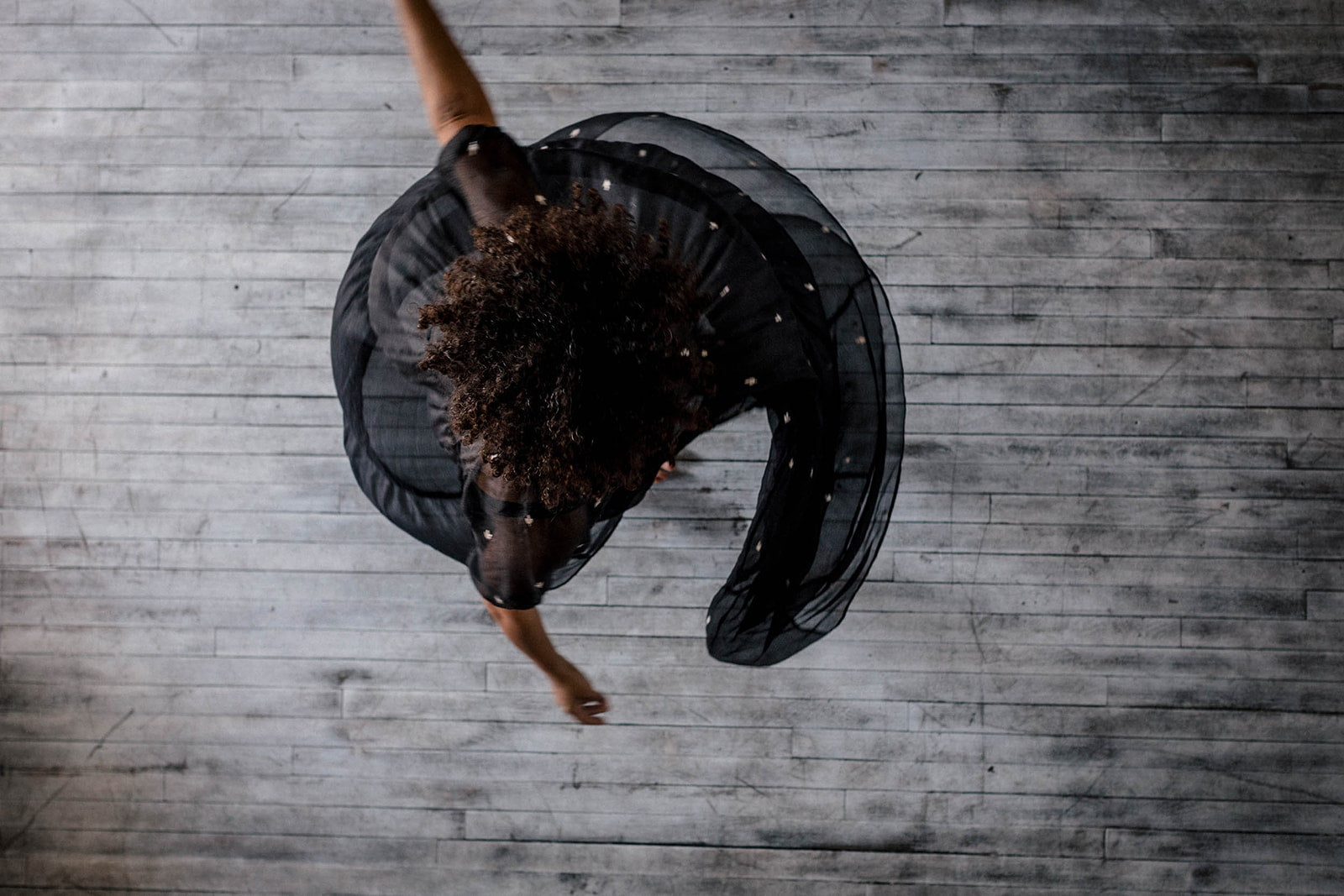 We've been closely following acclaimed choreographer and movement director Maya Taylor for years now. Maya radiates positivity, and with the year that we have all had, it's no surprise that her feed and stories have become a source of joy-flowing limbs, high energy, great music, dramatic and feminine style. On one of our perfect, crisp, and sunny "January in New Orleans" mornings, Maya invited us into her exquisite home (masked), donned a few of her favorite Lekha pieces, and pressed play.
Scroll on for more on Maya, and how she has been living in Lekha, with photographs by Emily Ferretti. 

Tell us a little about your background? How and when did you decide to pursue choreography and dance? 
I decided pretty early on that I wanted dance to be my career. I grew up dancing in Omaha, Nebraska and moved to New York City when I was 18 to pursue it full time. After dancing professionally for a few years in the city and in Europe, I shifted my gears to choreography. I look at creating & directing movement like a giant puzzle that's been dumped on the floor. It's my job to choose the shapes and colors and fit everything seamlessly together. 
The first few years of my work was in concert dance, where I focused on creating works for contemporary modern and ballet companies. A few years after I had moved to New Orleans, I started getting asked to choreograph music videos, live performances, television series, and films here, in LA and NYC. Most recently I've added commercials for MAC Cosmetics and Burberry to my work. Which has been a dream come true! I've realized that I love the quick pace of the commercial world and especially love the magical collaborations that occur between dance, film, and fashion. 

I think we can all relate when I say this past year has been composed of different stages. For Lekha, we have felt stages of sadness — unable to connect with our communities at home and abroad, stages of elation — hearing from our people, finding ways to communicate and strengthen relationships, stages of creative blocks and, more recently, stages of blossoming creativity... Has Covid and the past year impacted your process and creativity? Have you felt shifts and "stages" of your own?  
At the beginning, I couldn't create anything. I was in such a state of shock and really angry that the world had stopped. Top that with the anxiety about possibly getting sick... I felt like I couldn't move at all most days. However, after a bit I started to feel creative again. I made a short film and started improvising again and was able to work on a few projects over the summer that revitalized my drive. I also spent a lot of time reviewing past work to see where I can become a better choreographer and director. 
Has there been a pivotal moment in your career thus far where you've achieved self-realization? Your own idea of success? 
A lot of my success as choreographer comes from the work I put in behind the scenes. So it's really important to me that I keep developing as an artist (working in the studio, inspiration research, reflection) so that I'm prepared for the work before it even begins. 
A pretty pivotal moment was the day I was nominated for an MTV VMA for Best Choreography for the work I did with Solange Knowles on Almeda. I wasn't expecting it at all. I am always so excited when anyone wants to hire me to collaborate, so that day was a huge "you are on the right path" kind of day. After a few minutes of celebrating, I had to put my head down, re-focus, and head back into the studio to teach a class. 
Can you tell us about any projects you have on the horizon, or anything you've been working on (personally or professionally)? 
If all calms down with Covid, I will be traveling to the UK in May to perform a solo at Let's Dance International Frontiers. I haven't performed in three years, so I am thrilled to be able to create a new piece for myself and jump back on the stage.

Where are you finding injections of joy and/or inspiration right now? 
I'm finding joy in getting closer with my friends and family during this time. I've had to let my guard down a lot this year, because I've realized how much I love and need other people to get through this life. 
Do you have any mantras that you live by or turn to?
Trust is my mantra for 2021.
Rapid-fire round:
Song of the moment: Panama by HVOB
Go-to snack: I love fig bars! 
Something you think is underrated: Intimacy
Something you can't live without: Coffee and snuggles.
Favorite spot in New Orleans: My apartment! 
In the mountains or on the water: In the mountains.