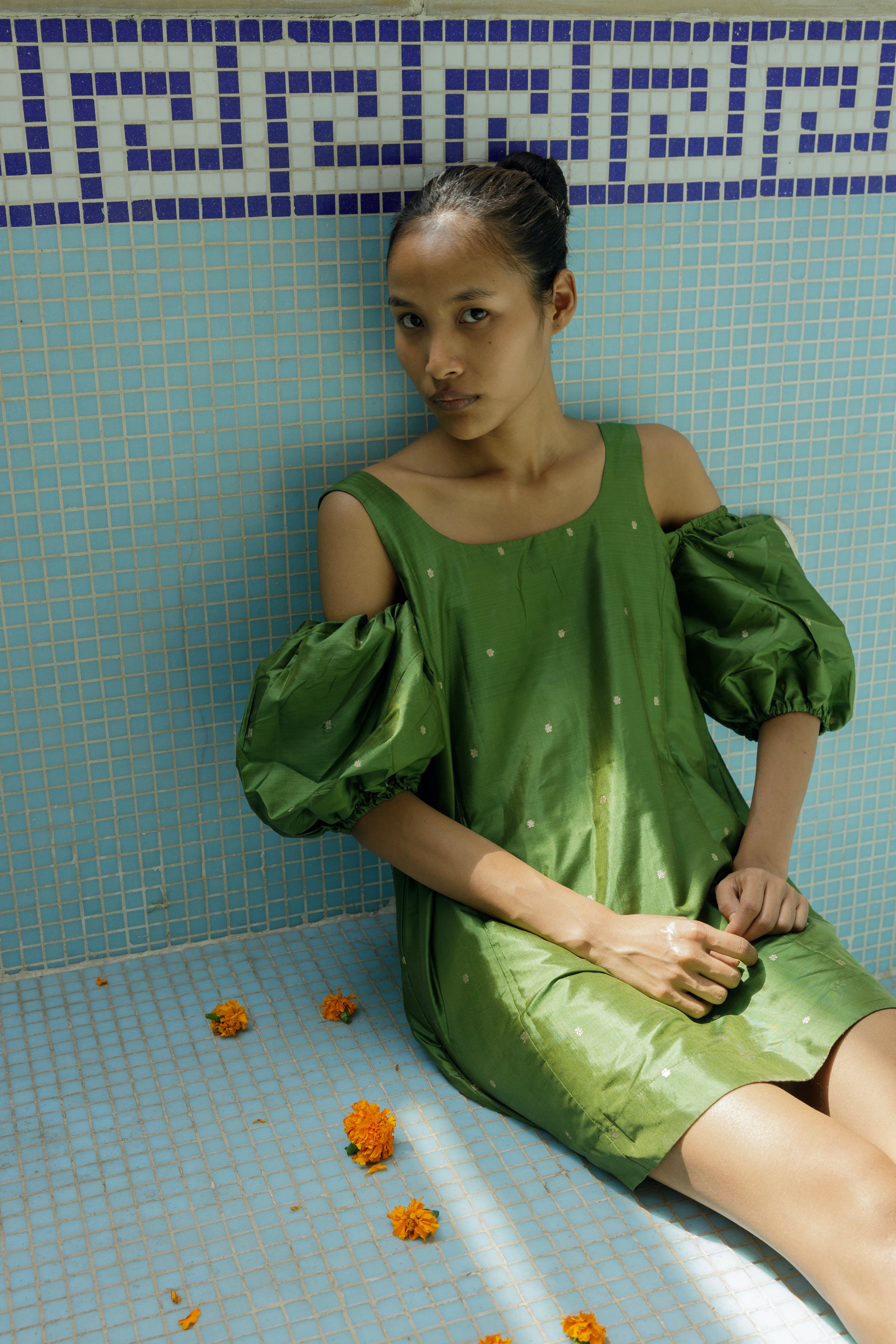 The Summer 2023 campaign reflects the first five years — and ongoing evolution — of Lekha. The inaugural Summer 2018 collection was photographed at my family home in Mississippi, with the help of friends who kindly agreed to model. The rustic, deeply personal backdrop was fitting for a project only in its infancy which I had just begun to pour myself into. The early block prints included a simple chintz and stripe, offset by soft, solid muslins. 
This summer's collection is a meditation on my first collection, with elevated chintz patterns using new and contrasting color techniques, dynamic block printed stripes, and our trademark soft muslins. In keeping with the theme of mirroring, I wanted to showcase the new collection in another deeply personal setting, again highlighting rustic elements, but also Lekha's growth and direction — and so the Summer 2023 collection was photographed at my family home in Delhi by new friend and stellar photographer Naveli Choyal. I feel fortunate to be able to shoot in this beautiful setting, where I spent childhood summers and now return with each trip back to India to collaborate with Lekha's artisan partners. 
I'm grateful for these last five years, and for all the ways your love for Lekha has enriched my sense of community, creativity, and deep connection with the world. May the Summer 2023 campaign, with its blend of classic and playful Lekha silhouettes and prints, similarly enrich your lives with beauty and tenderness.
– Trishala Bhansali, Lekha Founder and Designer