Details:
Food packed in a brass box is not only healthy (as eating from brass boosts the immune system), but keeps food warm as well. Traditionally, Indians carried food in these brass containers instead of steel boxes, due to the healing properties of the brass metal. The Brass Dibbi has a flat top, perfect for stacking and great for storing leftovers or knick knacks. Made in India.
Size:
5" x 2.5". Holds a capacity 250ml.
Fabric
Brass, tin coated on the inside. Please note that imperfections are the hallmark and beauty of handcrafted products. minor black marks and scratches are part of the process of making brass, copper, and kansa products. We hope you embrace the beauty of these products in their raw form; as such, we do not accept returns based on minor scratches and marks. This product can be washed normally like other utensils. If you'd like to clean it in a more traditional manner, use household sour elements, like a mixture of salt and tamarind, or wheat, salt, and vinegar or lime.
Size Guide
| Size | XS / 0,2 | S / 4,6 | M / 8 | L / 10 | XL / 12 |
| --- | --- | --- | --- | --- | --- |
| BUST | 31-33" | 33-35" | 35-37" | 38-40" | 40-42" |
| WAIST | 23-26.5" | 26.5-28" | 28-30" | 30-32" | 33-35" |
| HIPS | 34-36" | 36-38" | 38-40" | 40-42" | 42-44" |
Most styles fit true to size. Garment sizes as worn by the model are for reference. For additional fit advice, please reach out to us at info@shoplekha.com
Shipping
We'll process your order within 48 hours of receiving it and will do our best to send it your way as quickly as possible. Please note, however, that shipping and delivery dates are estimates only, not guaranteed. For any assistance with placing your order or with your shipment, please contact us at info@shoplekha.com.
Returns & Exchanges
Not loving your Lekha? We gladly accept returns made within 14 days of delivery. Items need to be in their original condition, not worn, washed, or sale. Please contact info@shoplekha.com to receive a shipping label. Sale and local New Orleans returns are accepted on a case-by-case basis only. We'll process refunds within approximately 10 business days of our receipt of your merchandise. Not the right size or color? To make an exchange, we suggest placing a new order and returning the original order for a refund, which ensures that the item you'd like to have is in stock. Please contact us with any questions about returns or exchanges at info@shoplekha.com.
Brass Container Dibbi
Brass dabbas are utilitarian in every home, from a school snack-box to a catch-all.
Brass dabbas are utilitarian in every home, from a school snack-box to a catch-all.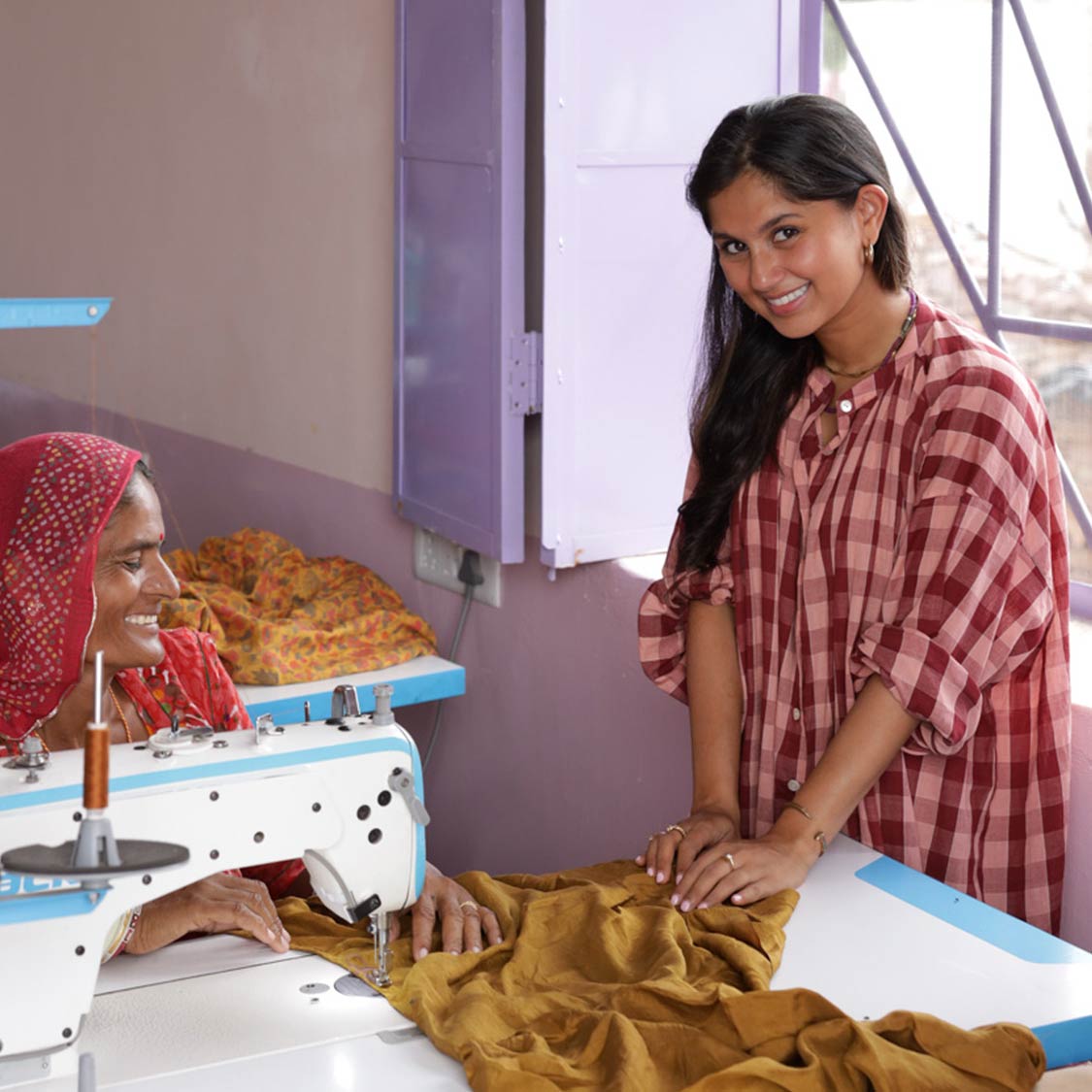 "I love the fluidity of cotton-satins and the airiness of muslin. We use lightweight fabrics because of my tie to New Orleans and central India. "
Trish, Founder